Bentley Home rzuca wyzwanie konwencjom współczesnego designu, zmieniając zasady i eksplorując niezbadane terytoria. Nową kolekcję Bentley Home 2021 definiują szlachetne materiały, najnowocześniejsze technologie, chęć przeniesienia poziomu kunsztu poza wszelkie dotychczasowe granice, ale przede wszystkim mocne linie, które nadają kształt ponadczasowym produktom. Unikalna, nowa wizja Bentley Home jest w pełni dostosowana do ambicji Bentley Motors, aby stać się najbardziej zrównoważoną luksusową marką motoryzacyjną na świecie.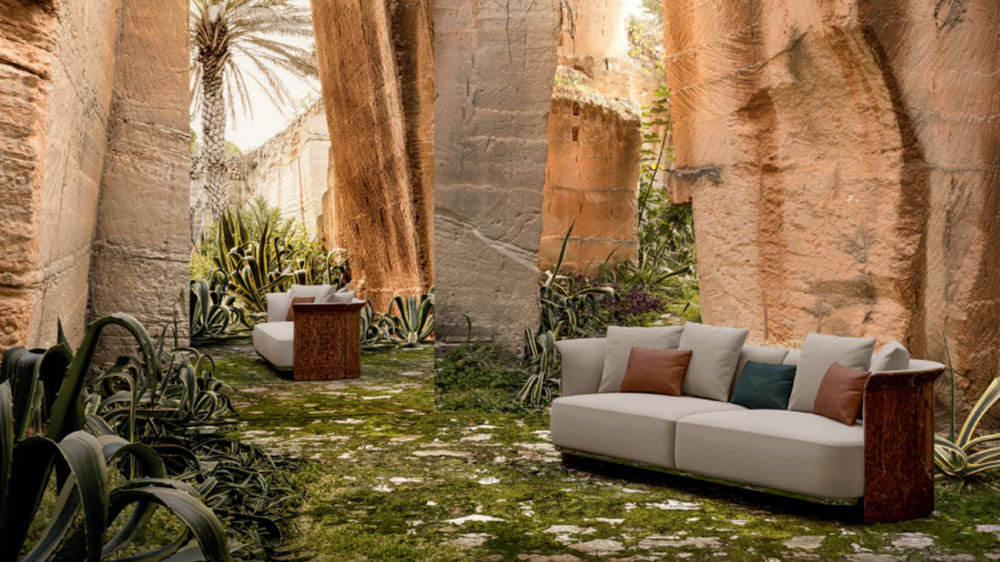 Obecność Bentley Home jest uwodzicielska, z nieoczekiwanymi krzywiznami i czystymi formami, które sprawiają, że wszystkie meble tworzą niezwykłe doświadczenie. Kolekcja odważnie reinterpretuje swoje najgłębsze korzenie, przenosząc język świata motoryzacji w nową ideę luksusu: ikoną nowej kolekcji jest biurko Styal, następna generacja wyewoluowana z biurka President, produktu, który sam w sobie był kamieniem milowym w historii i tożsamości marki.
Kluczem do estetyki nowej kolekcji jest wprowadzenie sposobu lakierowania Degradé, dającego poczucie kwintesencji luksusu. Jest to niezwykle skomplikowany i złożony proces, który można osiągnąć na tak wysokim poziomie. Stosowanie efektu Degradé jest złożone, ponieważ wiąże się z wieloma ręcznymi procesami. Przed powstaniem efektu Degradé, ręcznie nakładana jest warstwa lakieru w celu ochrony drewna. Rzemieślnik to prawdziwy artysta, który używa aerografu do ręcznego nakładania koloru, nakładania odpowiednich warstw, stopniowo odsuwając się od drewna, aby zaakcentować gradient koloru. Umiejętność techniczna polega na odtworzeniu każdego szczegółu cieniowania, aby zagwarantować wynik, który konsekwentnie pokazuje wysoki poziom kunsztu i mistrzostwa. Na koniec tego długiego procesu następuje pierwsza runda polerowania, która nadaje produktowi bryłę, głębię i solidność. Na koniec przed ostatecznym polerowaniem nakładane są cztery warstwy lakieru.
Powstaje on w różnych wersjach: Deep Ocean, Midnight Walnut, Black Kenya, Dark Shadow, Rust Degradé, Silver Degradé i Bronze Degradé. Niuanse sięgają od czerni po charakterystyczne metaliczne kolory, które sprawiają, że każdy ręcznie malowany produkt jest wyjątkowy i niepowtarzalny.
2021 to rok nowych kreatywnych wyzwań: niezwykła podróż Bentley Home dopiero się zaczyna.